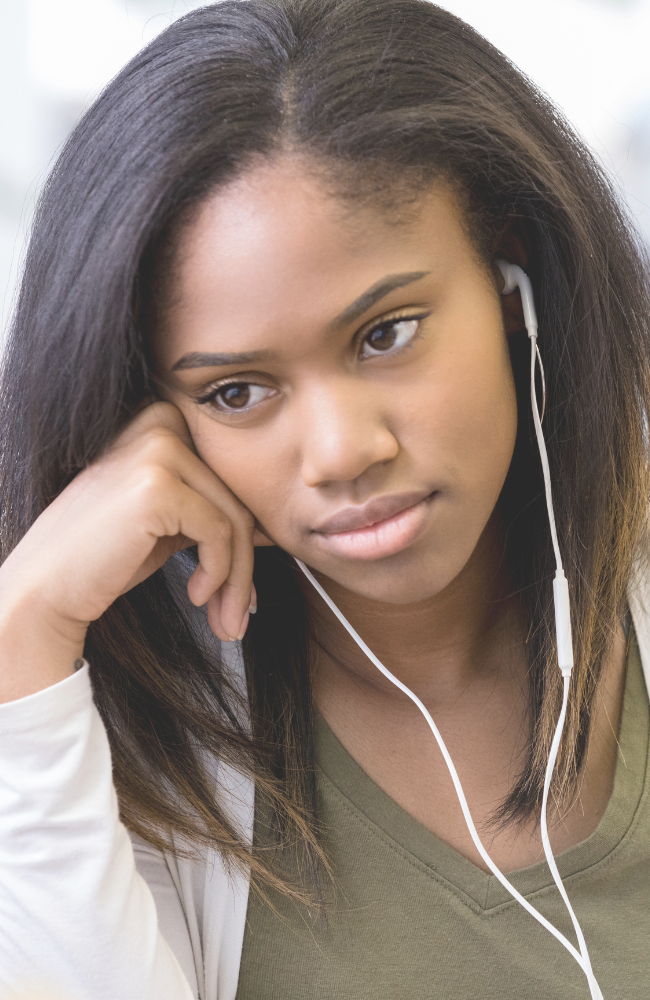 Watching your teen struggle with anxiety can be frustrating and frightening for you as a parent.

I know you want to help, but maybe you don't know how.
Maybe you are afraid of saying or doing the wrong thing and making her feelings worse.
Anxiety is an overwhelming and persistent fear about unknown situations, typically accompanied by intense physical symptoms. 
This can shatter your teen's confidence and leave her feeling confused and powerless to change her situation.  
Do you wish you had the insight and tools to help your child find relief from the anxiety?
Do you wish she had a supportive learning environment where she can learn how to deal with life's stressors in healthy ways?
GLOW Can Help!


Click to Watch Our Intro Video

So why does your smart and talented teen develop debilitating fear even though she knows that many of her fears are irrational?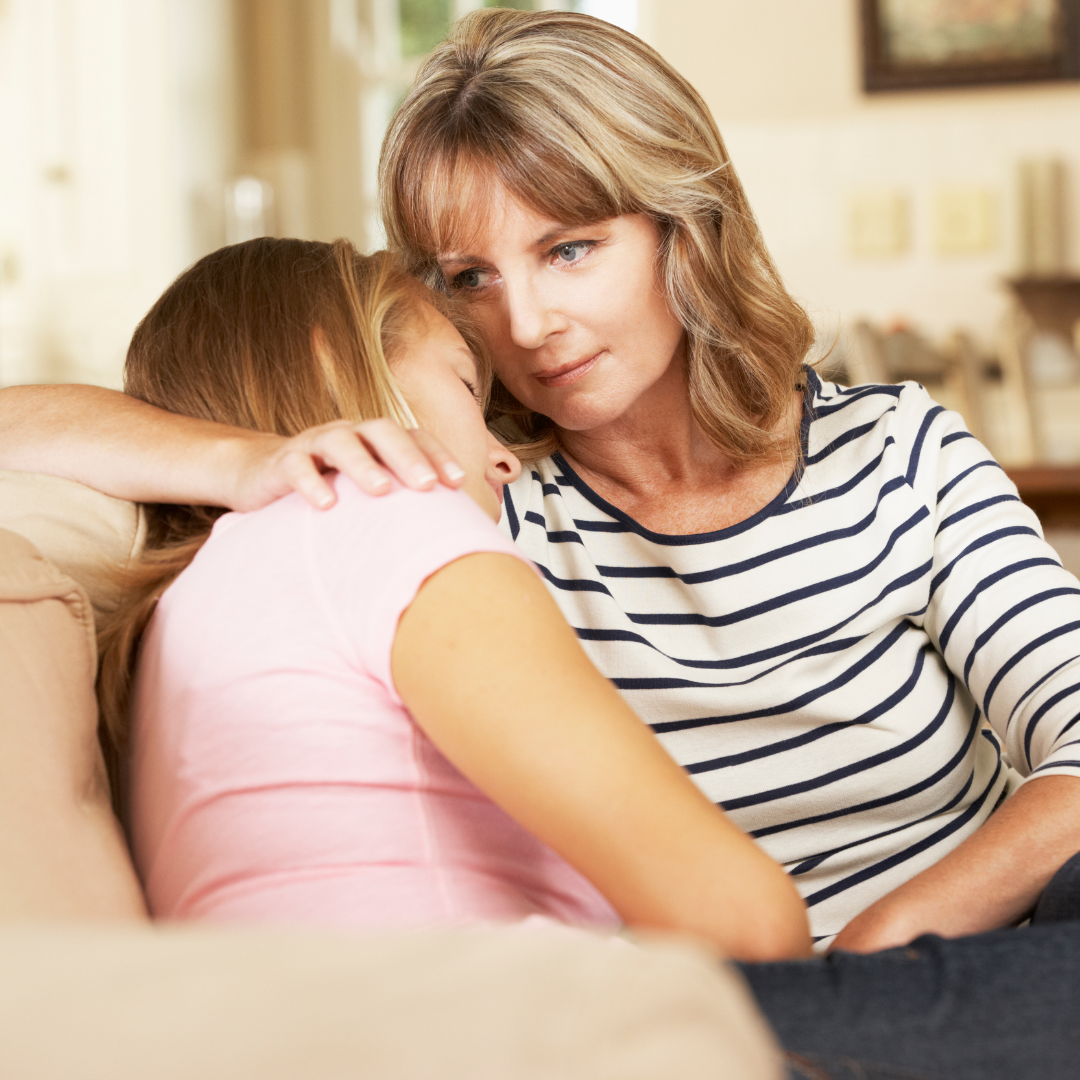 It's not her fault, your fault, or anyone else's fault that she's experiencing these thoughts and feelings right now.
It's an unfortunate truth, but humans have fear and negativity hardwired in our brains. 
Our brains are just naturally designed to scan the world for looking for danger. It's a primitive, but effective way to keep us ALIVE.
But the anxious brain sees danger, even when there is no real danger.
This explains why so many teens struggle with crippling thoughts and fears.
These are all completely normal, but can learned to be managed.

GLOW is a virtual space designed for teens to LEARN and PRACTICE the skills they are learning in therapy so they can gain mastery of anxiety.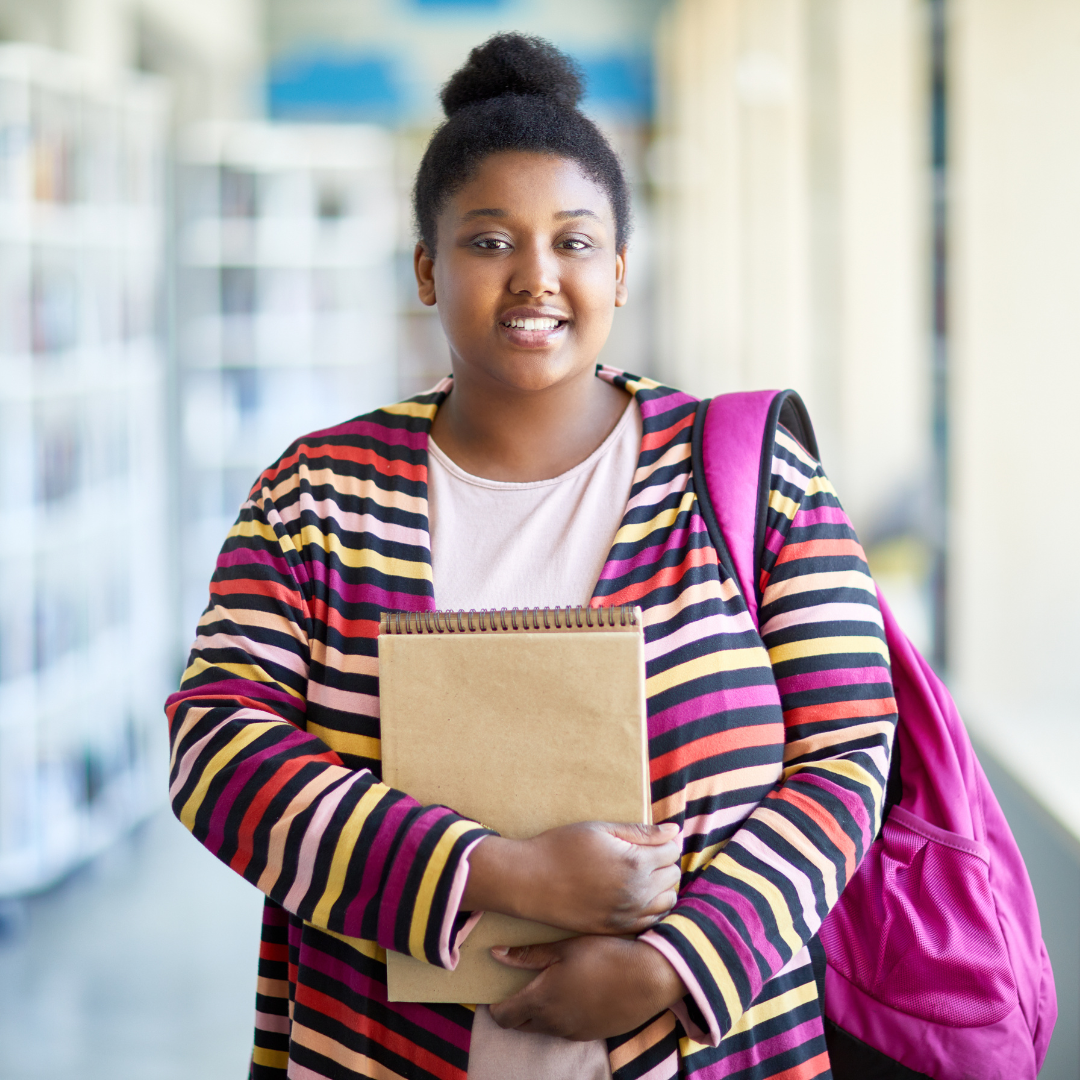 Beyond individual therapy, teens who are living with anxiety have limited options. Often they need a safe space to normalize their feelings, tools and strategies for managing anxiety, and accountability. Most programs don't offer this kind of support. It's usually one or the other but not all three.
In this online program, I'm offering ALL THREE.
1. A safe space where teens' experiences are normalized and they feel they are not alone.
2. Coping skills and strategies presented in a clear and organized manner and reinforced for better learning.
3. Ongoing support and accountability to help teens overcome fears.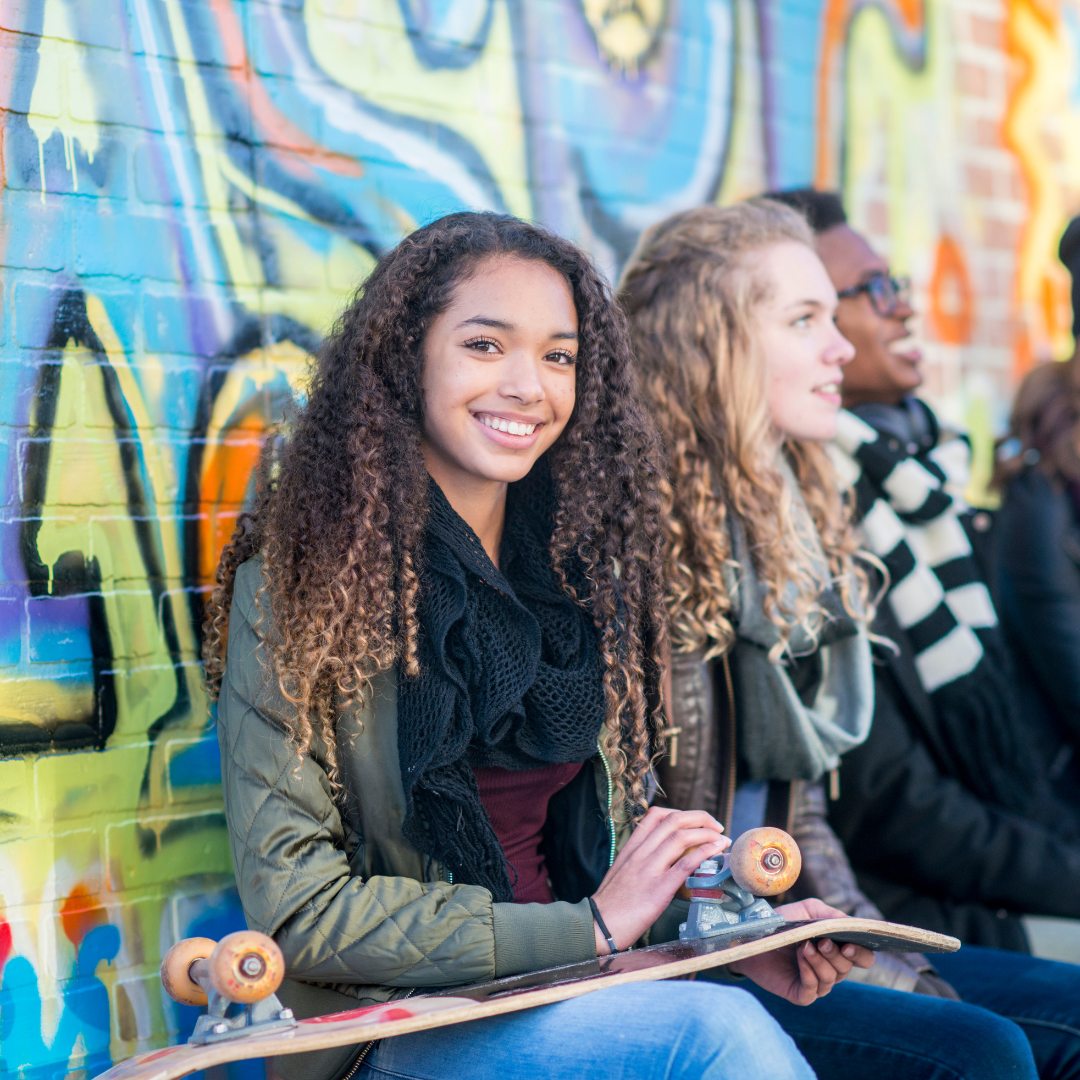 What is Membership-Based Program?

GLOW is similar to streaming services Netflix or Disney+ where you pay a fee to have access to the site and enjoy all the benefits no one else has.


When you feel you no longer need the program, it's easy to cancel directly on the site. 

Join today and get access to: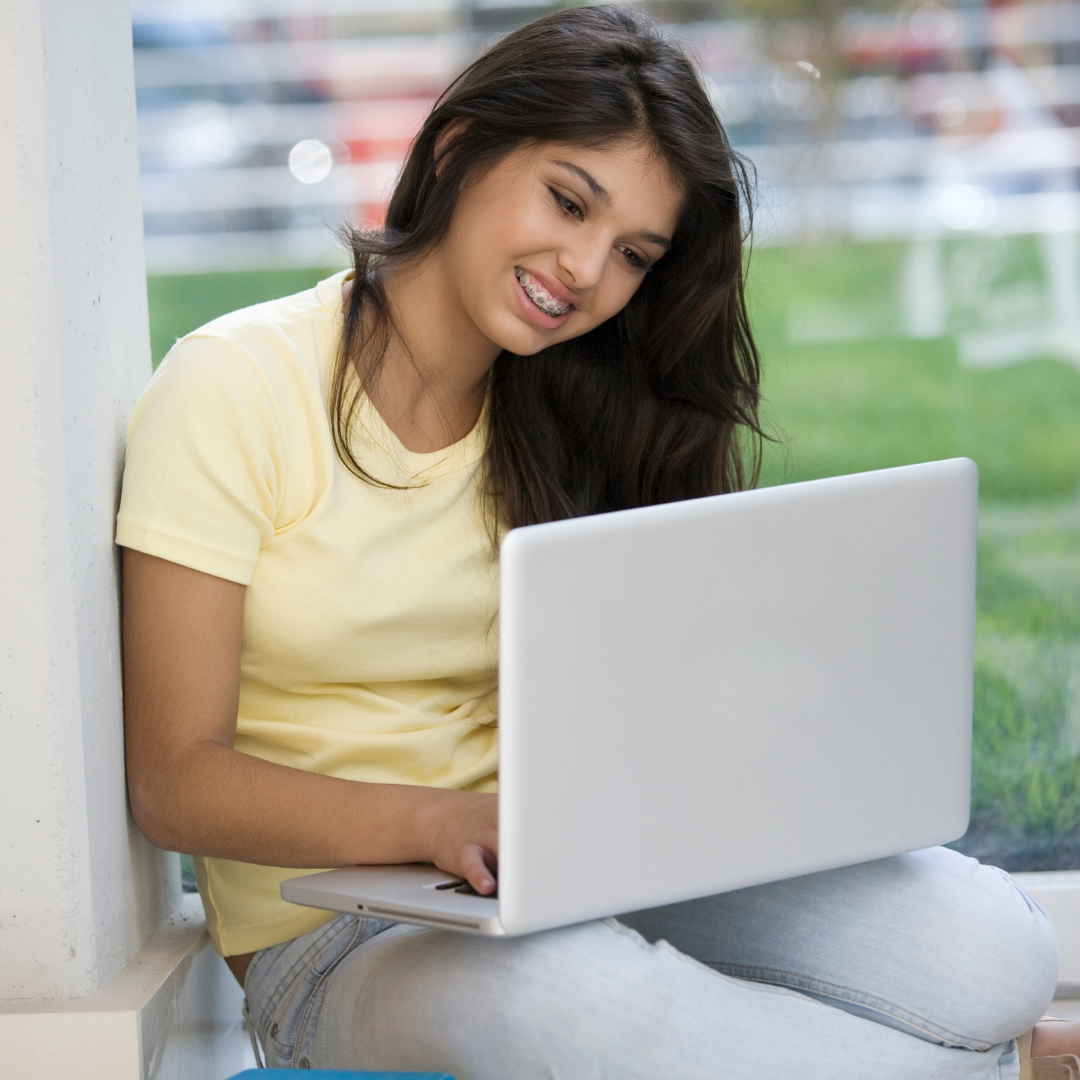 Recorded Video Lessons

Each brief evidence-based lesson (about 5-10 minutes long) which will help teen gains a better understanding of anxiety and how to manage overwhelming emotions.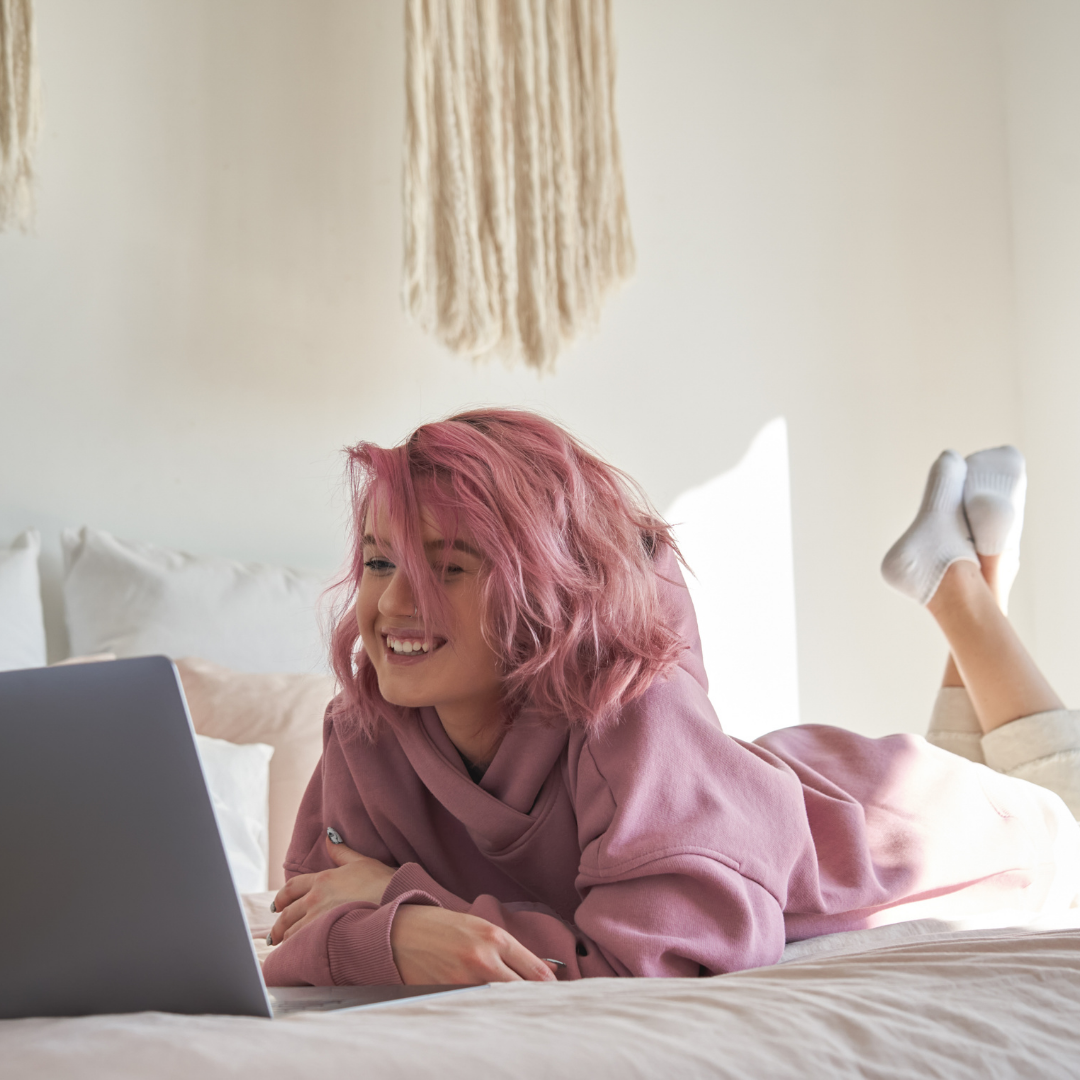 Private Online Portal

Teens will have access to the online portal where I post worksheets, videos, audios, and journal exercises to enhance understanding and accountability.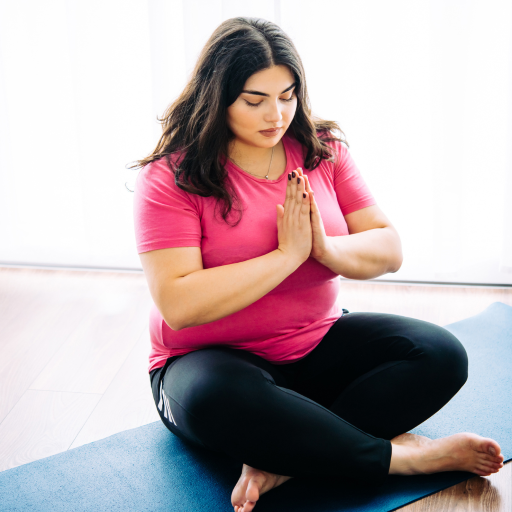 LIVE Virtual Coaching

These are done online every 2 weeks with other teens, where we'll review a coping strategy and dive into how teens can apply it to their own lives.


And That's Not All...
I have such a phenomenal curriculum planned based on the latest research in Cognitive Behavioral Therapy (CBT) and Dialectical Behavior Therapy (DBT).
I can't wait for you to see it below!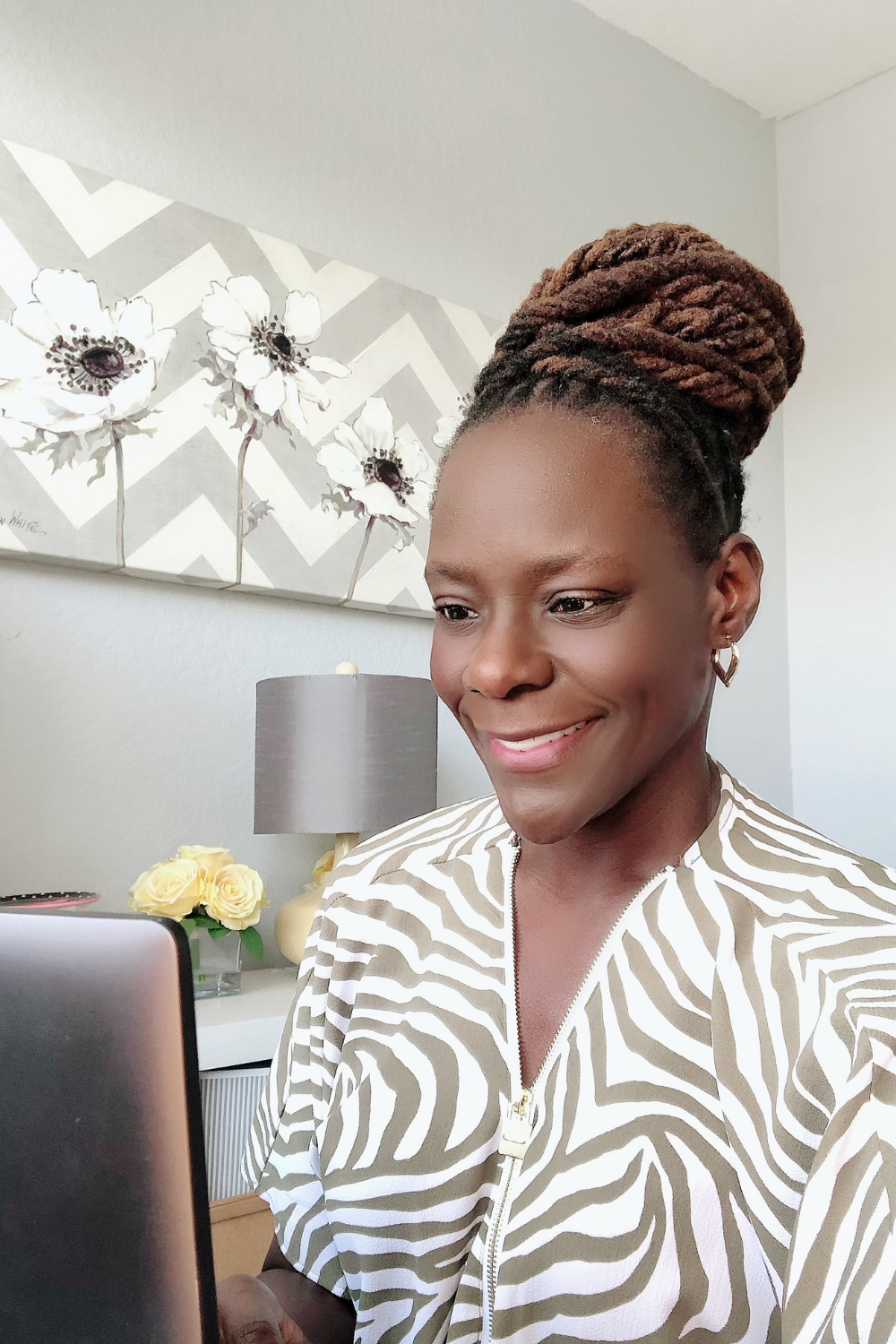 Hi There! I'm Shantelle.
My passion is to bring awareness and change to the teen mental wellness space to make it accessible and understandable, with a splash of warmth and humor.
As a child, I stuttered. Afraid that my peers would tease me because of my speech, I avoid speaking as much as possible. This fear escalated into social anxiety, where I feared any kind of social situation where I was expected to speak.
It wasn't until I was an adult, that I got the help I needed (for my anxiety, not the stuttering-that, I had to figure out on my own).
Do I still get anxious? Absolutely! 
But I learned to work with my fear instead of against it. And as far as my fear of speaking- I have a bookcase full of public speaking awards that I've earned over the years that prove you can be afraid and still do the things that scare you!
I want girls to develop confidence, courage, and a sense of calm.
My Qualifications
Master of Social Work Degree (MSW)
Licensed Clinical Social Worker (LCSW) & Qualified Supervisor
Certified in Dialectical Behavioral Therapy
Certified Clinical Anxiety Treatment Professional-Child & Adolescent
Registered Play Therapist, Supervisor (RPT-S)
Nationally Certified Trauma Focused Cognitive Behavioral Therapist
Eye Movement Desensitization & Reprocessing (EMDR) Trained
Registered Yoga Teacher (RYT 200)
Mindfulness Based Stress Reduction (MBSR) Trained
So Let's Break This All Down!
Everything included in GLOW...
☑️ Access to 6 months' worth of video content
☑️ Live virtual group coaching sessions held twice a month where teens will dive deeper into the coping skills through activities and discussion.
☑️ Members only portal with downloadable worksheets, audios, videos, and journal entries for enhanced understanding and accountability.



Founder's Pricing is available only for a limited time.
 Join now before the founding cohort closes!

LIVE group coaching calls are on the 1st and 3rd Mondays of each month, starting Monday, September 4th, 2023 from 7:00pm-7:45pm (EST).

Frequently Asked Questions


When does the GLOW course start?
As soon as you register! When you join, you'll receive an email with access to the course and your login details.
When are the live sessions?
The live sessions are currently scheduled for the 1st and 3rd Mondays from 7-7:45pm (Eastern Standard Time) of each month.

How often should my teen do the modules?
Ideally, they should watch one session a week and do the accompanying worksheets and practice the skills. The videos are brief (5-10 minutes, except one video which is 20 minutes). They should join the group sessions as often as possible to go more in depth on the skills.



What are the ages of the teens in this group?
Right now, the group is designed for ages 13-17 (middle and high school).


How long do I have access to the course?
As long as you remain a member, you will have access to the course. All worksheets are downloadable and yours to keep.


What technology is needed?
A computer or device that your teen can access the online platform
High speed internet connection
Headphones/earbuds with a microphone
A device with a camera
Zoom
video platform (We use "telehealth" which is fully encrypted end to end and meets privacy requirements to keep your teen's privacy protected)
Optional: access YouTube to watch suggested videos
A journal or notebook dedicated to this class may also be helpful. This is in addition to the guided practices and extra activities I provide in the online portal.


My child has general anxiety. Can she still benefit?
Of course! The concepts taught in this course can be used to manage all types of symptoms of anxiety (General, Social, Specific Phobias, Separation). There are times in the course when I provide examples pertaining to a specific type of anxiety (like social anxiety), but the basic principles can be used across the anxiety spectrum.



Is this the same as group therapy?
While this program is being facilitated by a licensed therapist, it does not function like group therapy.
This program focuses on educating and supporting teens, as opposed to the processing model that is found in more traditional group therapy programs. 
If it's not like group therapy, then what is it?
It functions more like a virtual class, except it's a lot more fun! Each week we discuss and practice skills that are in the program, but more in depth. , Sometimes there are activities, videos, and discussions. Sometimes the sessions may serve as a question and answer session, where members can get support for current struggles.
Is this like school? Will there be homework?
While there aren't tests or grades, there is homework. The homework usually involves practicing the skills in your real life to see what works and what doesn't.

How long before I see results?
Here's the hard part: managing anxiety is a commitment and takes time. Often we want an easy fix to our problems. Just like it took time (maybe several years) for your teen to get where she is, it will take time to get her to a better place in life. But the secret is doing the work. This means attending as many classes as possible AND practicing the skills. The more she learns and practices these skills, the easier it will be to handle her fears better.


Does my teen need to have a therapist to participate?
We accept teens who are in therapy, waiting to begin therapy, or who have mild symptoms of worry/anxiety. However, we

highly recommend your teen be in therapy as GLOW is an adjunct educational program designed to teach skills only. We also do not diagnose or treat anxiety. I

f your teen has severe anxiety, we recommend she see a mental health professional for proper diagnosis and treatment. 


The GLOW Program is not recommended for Selective Mutism or Obsessive-Compulsive behaviors.  


What if my teen does not want to be on camera?
The main fear of teens with anxiety participating in support or coaching groups is the potential of feeling embarrassed in front of others.
While the goal throughout the program is to work on skills to reduce fears, we understand the challenges of getting started. Our classes allow teens to attend the sessions without the pressure of having the cameras on. They can also ask questions or make comments via the chat if they prefer. However, at the beginning of each session, I do ask the the teens to show their face on camera. This is for safety and privacy reasons to ensure that the student that signed up for the course is present.


Can my teen just watch the videos and do the worksheets and not attend the groups?
Yes. However, the videos only provide foundational information and does not include the magic of what the live class provides. The live skills building classes dives deeper into each topic. In addition, the live groups allow for questions and additional support and encouragement from the leader and peers.
How long is the program?
This is an ongoing, open program, which means there are no set number of sessions required to complete the program. We recommend a minimum commitment of 6 months as this is the approximate length of time to complete the curriculum, if lessons are done weekly. This gives time and space for your teen to become comfortable using the skills being taught. Your teen is welcome to continue in the program as long as she wants if she is benefiting from it and wishes to continue.
Can I cancel anytime?
For the monthly membership, you are not locked in and and cancel at any time. If you have opted for the 3 month membership and you want to cancel, the membership ends at the end of the 3 months and you will not be billed further.
Please note: once you cancel your membership, you will no longer have access to the recorded lessons and live sessions (the downloadable worksheets are yours to keep). In addition, if you cancel and decide to join again at a later time, you will have to pay whatever the current rate is.
Still not sure?
Try GLOW's
Risk-Free 14-Day Trial
Enjoy a risk-free 14-day trial so that you can check out the first month's content.
If you are not completely satisfied, simply cancel before the 14 days are up.
*Pricing available ONLY for a limited time.

Great! I'm so excited you're joining us!
Click the button below to check out and I'll talk with you real soon!